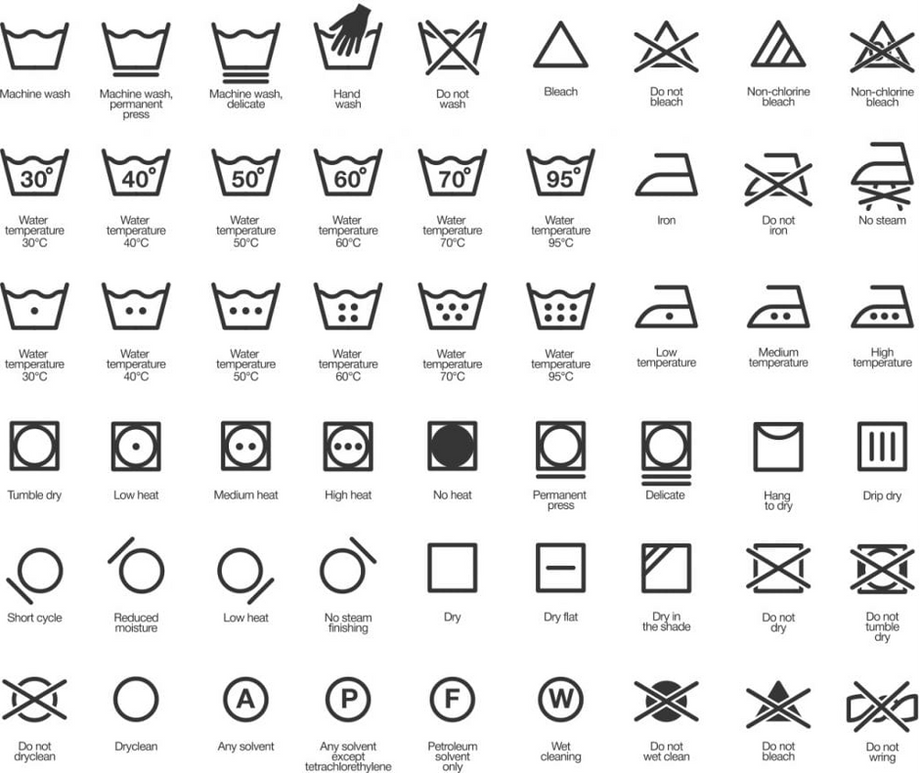 Aprons, Napkins & Tea Towels
Pure linen aprons are pre-washed 100% linen and can be machine washed in cold water separately. Tumble dry on a low heat and iron at a high temperature.
Pure linen napkins are pre-washed 100% linen and can be machine washed in cold water separately. Tumble dry on a low heat and iron at a high temperature.
Printed 100% pure linen tea towels can be washed in cold water and may be tumble dried on a low heat. Do not use bleach. Do not iron.
Printed 100% pure linen napkins can be washed in cold water and may be tumble dried on a low heat. Do not use bleach. Do not iron.
Plain 100% pure cotton napkins can be machine washed in cold water with like colours. Home & Abroad Trading recommends line drying away from direct sunlight to maintain a vibrant colour. Colours may fade with time & use.
Linen will shrink naturally after its first wash. The average is around 4% shrinkage for pure linen. To prevent changes to the shape and size of clothing and textiles, some linen items will be pre washed. This initial wash will reduce further shrinkage in future washes.
Please allow a small percentage of shrinkage with pure cotton napkins & tea towels.
Ceramics
All ceramics can be washed in the dishwasher. Please ensure ceramic items are stacked carefully to avoid any damage. Alternatively wash ceramic items in warm soapy water. Do not heat food/drinks in the oven or microwave using ceramic platters, bowls or any other ceramic items. Ceramic items are not to be used for baking and cannot go in the oven.
Cotton Nightwear
Home & Abroad Trading's exclusive nightwear is 100% cotton voile. Machine wash in cold water separately on a gentle/delicate cycle. Tumble dry on a low setting or air dry away from direct sunlight. It is the nature of block printed fabric to fade gradually over time.
Lanterns
Home & Abroad Trading lanterns are hand made using treated brass and glass. It is recommended that you keep your lanterns out of the elements to prevent rust & fading.
Wipe glass panels with a soft cloth and warm water.
Please note, candles when left in the sun will melt especially when placed directly on the brass base as it will conduct higher temperatures. A glass plate placed under the candle will protect the lantern base and avoid damaging the patina. Should melted wax leak on to the brass base allow the wax to cool before gently lifting off with a plastic or wood spatula (not metal) Do not leave lantern with a burning candle unattended.
Throws & Blankets
100% Wool blankets cannot be washed and require dry cleaning. Do not iron.
Alpaca & wool blankets cannot be washed require dry cleaning. Do not iron.
100% cotton bassinet & cot blankets can be washed in cold water on a gentle or delicate cycle. Do not tumble dry. A warm iron may be used if needed. 100% cotton cot quilts may be washed in cold water on a gentle or delicate cycle. A warm iron may be used if needed.
Towels
Use the gentle cycle on your washing machine to keep towels long-lasting and fluffy. Do not use fabric softener as it this reduces absorbency. Do not use fabric brighteners as they will bleach the fabric. Instead try Oxygen bleach, the colour safe variety will keep the colours bright and the whites white. A tumble drier will keep your towels soft & fluffy. If you prefer to line dry, give them a flick to help the pile dry better. Try to keep towels out of direct sunlight when drying. UV rays can heat and dry the cotton out too much, impacting how long the towel then lasts.
Rattan Basketware
Wipe down your rattan item with a dry microfiber cloth. Mix one to two drops of dishwashing liquid in a large container of warm water. Lightly dampen a clean microfiber cloth in your soapy water. Take care not to oversaturate the cloth, as too much water can make cleaning ineffective and could damage the rattan. Wipe rattan placemats & coasters with soap and water. You can use a sponge or a clean cloth with warm water and two drops of dish soap. Later, gently wipe the mats to remove any residue of food or dirt. Do not rub rattan excessively as this may damage the item.
Scented Candles
When lighting for the first time, burn the candle until wax melts across the entire surface up to the sides of vessel as this will prevent tunnelling, and create an even burn for the duration of the candle's 'life'. This may take up to 2-4 hours however it is highly recommended.
Home & Abroad Trading recommend trimming your wick before every lighting. The wick only needs to be approximately 6mm in length, keeping it this length will avoid mushrooming which can result in unnecessary soot. This also controls the size of the flame allowing you to get the most time out of your candle. If soot forms on the inside of the vessel, extinguish candle, wait for it to cool, then wipe with a clean damp cloth. Trim wick and relight.
Keep the wax pool free of wick trimmings, matches and debris at all times. Extinguish candle with a snuffer, or dip the wick into the melted wax and then straighten wick to prevent smoking. This will also prevent hot wax from splattering. Do not blow out. Draughts decrease burn time, cause uneven burning, smoking and diminished scent throw.
It is also really important candles are not burnt when there is 10mm of wax or less remaining in the jar. Although it is tempting to continue burning your candle until the wax is gone, Home & Abroad Trading strongly advises against this as the flame needs a solid base of wax to avoid overheating the glass jar.
The most important thing to remember is that candles involve a naked flame and need to be treated with caution. Always read and follow the manufacturer's use and safety instructions carefully. Don't burn a candle longer than the manufacturer recommends. 
Household Candles
Never leave a candle unattended.
Never burn a candle on or near anything that can catch fire. Keep burning candles away from furniture, curtains, bedding, carpets, books, paper, flammable decorations, etc.
Keep candles out of the reach of children and pets. Do not place lighted candles where they can be knocked over by children, pets or anyone else.
Never touch or move a candle while it is burning or while the wax is liquefied.
Don't burn a candle all the way down. For a margin of safety, discontinue burning a candle when 1.5cm remains in the container or 5cm if using a pillar candle.
Place burning candles at least 7cm apart from one another. This is to make sure they don't melt one another, or create their own drafts that will cause the candles to burn improperly.
Extinguish a candle if the flame becomes too high or flickers repeatedly. Let the candle cool, trim the wick, and check for unwanted drafts before re- lighting.
Never use a candle as a night light or while you may fall asleep.
Be very careful if using candles during a power outage. Flashlights and other battery-powered lights are safer sources of light during a power failure. Never use a candle during a power outage to look for things in a closet, or when putting fuel in equipment – such as a lantern or kerosene heater.
Use a candle snuffer to extinguish a candle. It's the safest way to prevent hot wax from splattering.
Never use water to extinguish a candle. Water can cause the hot wax to splatter and might break a glass container.
Make sure the candle is completely out and the wick ember is no longer glowing before leaving the room.
Don't touch or move the candle until it has completely cooled.
Never use a knife or sharp object to remove wax drippings from a glass holder. It might scratch, weaken, or cause the glass to break upon subsequent use.
Please contact Home & Abroad Trading orders@homeandabroad.com.au for any other care & maintenance enquiries.